Professor Peter Brett

Professor Peter Brett is Director and Professor of Bioengineering systems at the Brunel Institute for Bioengineering, Brunel University.
Peter trained as an engineer and graduated with a PhD in 1986. Working with British Aerospace Space Systems Division and later at the University of Bristol, he developed novel biologically inspired sensing systems that have been applied in critical fire safety, surgery, military, security and medical screening applications.
He developed an interest in surgical robotics in 1988, and in 1992 organised and led the first international conference on Robotics in Surgery. He has led 15 successful large scale multi-partner and multi-centre, interdisciplinary research projects as Consortium Coordinator and Principal Investigator on EU and EPSRC projects, integrating research effort from medical, biological and engineering disciplines. He has led over 18 international IEEE, RSM and IMechE conferences in venues around the world. He is the past Chairman of the Engineering in Medicine and Health Division of the Institution of Mechanical Engineers, President of the Royal Society of Medicine (London) Technology in Medicine Section, Honorary Secretary of the Bioengineering Society UK and is an invited Fellow of the American Institute of Medical and Biological Engineers.
Professor Daniel Steenstra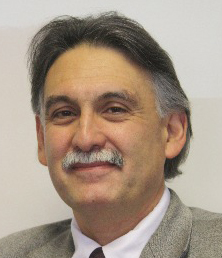 Professor Daniel Steenstra is the first Royal Academy of Engineering's Professor in Medical Innovation. He has a unique combination of skills and expertise in Medicine, industry and academia.
He graduated in Medicine then worked in product design and innovation management in companies such as Jaguar, Unilever and Alstom. He is MD of Innovations Factory Ltd., based at Heart of England NHS Trust in Birmingham, which develops and commercialises healthcare products including near-patient testing. Furthermore Daniel is the MD of InterAlign Organisation Ltd. which owns and commercialises intellectual property rights of a complexity management system with application in a range of sectors.
Over the last 18 years Daniel has led complex multi-stakeholder projects in academia and industry. At Cranfield he leads the Disruptive Healthcare Innovation initiative and research into the practice of disruptive innovation. Daniel leads Cranfield's biotechnology activities as partner in the Oxford BioMedica consortium to develop a specialist centre of excellence in gene-based therapies.